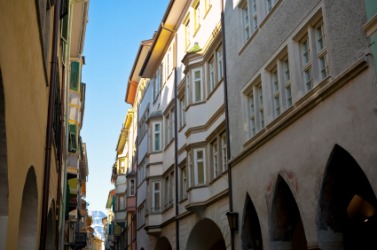 Looking down a city street in Bolzano.
---
Bolzano
city in the S Tirol, N Italy: pop. 98,000
---
Bolzano
A city of northeast Italy near the Austrian border. Originally part of the Austrian Tyrol, it passed to Italy by treaty in 1919.
---
Bolzano
Proper noun
Province of Trentino-Alto Adige, Italy.
Town and capital of Bolzano.
---