Italy

It·a·ly
---
Italy
country in S Europe, mostly on a peninsula extending into the Mediterranean & including Sicily, Sardinia, and numerous other islands: formerly a kingdom created by the unification of various Italian monarchies & states (1861), it became a republic in 1946: 116,306 sq mi (301,230 sq km); cap. Rome: It. name Italia
Origin of Italy
Classical Latin
Italia
, altered, probably by Greeks living in southern Italy from earlier (prob. Oscan)
Víteliú
; origin, originally used only of the southwestern point of the peninsula
---
Italy
A peninsula of southern Europe projecting into the Mediterranean Sea between the Tyrrhenian and Adriatic Seas.
A country of southern Europe comprising the peninsula of Italy, Sardinia, Sicily, and several smaller islands. It was settled in antiquity by Italic tribes, Etruscans, and Greek colonists, but from the fourth century BC became dominated by Rome, eventually forming the core of the Roman Empire. After AD 476, Italy was ruled by various Germanic tribes, local families, and popes. The 13th to 16th centuries saw a cultural flowering in such city-states as Pisa, Florence, and Venice that eventually spread throughout Europe as the Renaissance. Nationalism in the 19th century led to unification under King Victor Emmanuel II in 1870. Italy became a fascist state under Benito Mussolini, whose regime (1922-1943) was allied with Germany in World War II. After the war, Italy was reconstituted as a republic (1946). Rome is the capital and largest city.x
Italy
---
italy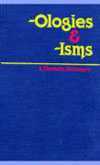 cinquecentism
the revival in arts and letters in the sixteenth century in Italy.
—cinquecentist
,
n
.,
adj.
duecentism
the art and literature of thirteenth-century Italy.
— duecentist
,
n., adj.
Italomania
an obsession with Italy and things Italian.
quattrocentism
the art of fifteenth-century Italy.
— quattrocentist
,
n., adj.
Quirinal
the civil government of Italy, as contrasted with the papal government of the Vatican.
—Quirinal
,
adj.
---
italy

Proper noun
A country in southern Europe, one of the states of the European Union. Official name: The Italian Republic (in Italian, la Repubblica Italiana).
A peninsula in the Mediterranean, occupied by the countries of Italy, San Marino and the Vatican.
Origin
From Middle English Italy, Italie, from Old English Italia ("Italy"), from Latin Ītalia ("Italy"), via Ancient Greek Ἰταλία (Ītaliā), from Oscan (Víteliú) (a name for the southwestern tip of the boot of Italy), meaning "land of bulls" in Oscan; usually assumed to be a cognate of vitulus ("calf"), despite the different length of the i.
---