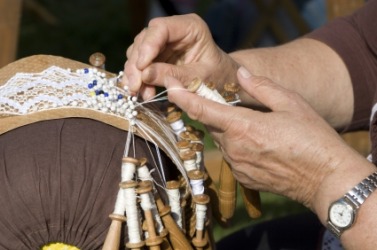 A woman making bobbin lace.
---
bobbin lace
a lace whose design is laid out on a pillowlike pad with pins around which thread on bobbins is drawn and interlaced
---
bobbin lace
noun
An intricate handmade lace made by interlacing thread around notched pins stuck into a pillow. Also called pillow lace.
---
bobbin lace
---