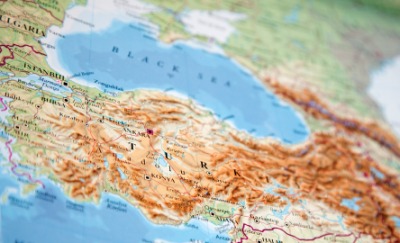 A map showing the Black Sea.
---
Black Sea
sea between SE Europe & Asia, north of Turkey: 196,100 sq mi (507,897 sq km)
---
Black Sea
An inland sea between Europe and Asia. It is connected with the Aegean Sea by the Bosporus, the Sea of Marmara, and the Dardanelles.
---
Black Sea
---