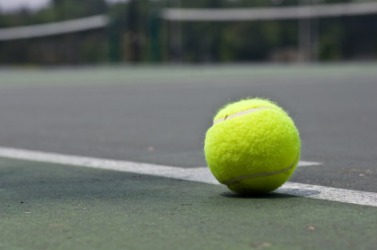 Tennis ball sitting at the base line.
---
base line
noun
a line serving as a base
any starting or reference point, figure, amount, level, etc. with which others can be measured or compared

Surveying

a horizontal line measured with special accuracy to provide a base for survey by triangulation

☆

Baseball

the unmarked lane, six feet (1.8 m) wide, between any two consecutive bases: a base runner must normally stay within this lane

Basketball

end line; esp., an area of the court just inside this line

Tennis

the line at the back at either end of the court
---
How would you define base line? Add your definition here.
comments powered by

Disqus