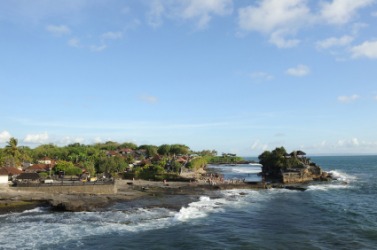 Coastline on the island of Bali.
---
Bali
island of Indonesia, east of Java: 2,147 sq mi (5,561 sq km); pop. 2,778,000
---
Bali
An island of southern Indonesia in the Lesser Sundas just east of Java. Largely mountainous with a tropical climate and fertile soil, it is noted as a center of traditional Hindu culture.
---
Bali
---