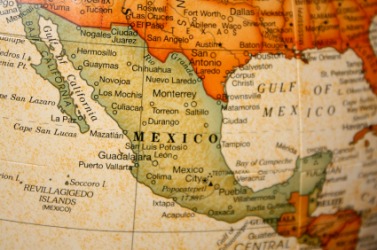 A map of Mexico with the Baja California peninsula on the left.
---
Baja California
peninsula in Mexico, between the Pacific & the Gulf of California: divided into a northern state (), 27,071 sq mi (70,114 sq km), pop. 1,661,000, cap. Mexicali; and a southern state (), 28,447 sq mi (73,677 sq km), pop. 318,000, cap. La Paz
Origin of Baja California
Spanish literally , lower California
---
Baja California
also Lower California
A mountainous peninsula of western Mexico extending south-southeast between the Pacific Ocean and the Gulf of California south of the US border.
---
Baja California
---