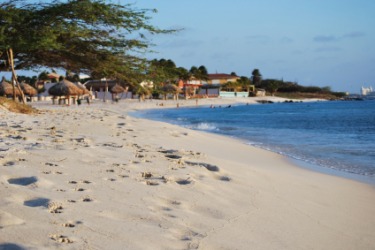 Arashi Beach in Aruba.
---
Aruba
self-governing island in the Caribbean, off the NW coast of Venezuela, under the protection of the Netherlands: formerly (until 1986) part of the Netherlands Antilles: 75 sq mi (194 sq km); pop. 69,000
---
Aruba
An autonomous territory of the Netherlands in the Lesser Antilles north of the Venezuela coast. It is a popular Caribbean resort area. Oranjestad is the capital.
Related Forms:
---
Aruba
---