noun
The definition of America is the term most often used to refer to the United States.

An example of the word America is to refer to the 50 states that make up the United States.
An example of a country that is part of the Americas is Canada.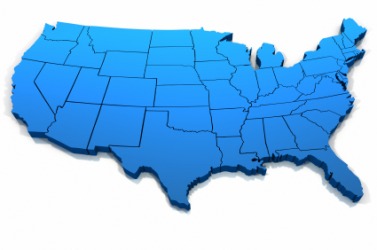 America usually refers to the United States of America.
---
America
North America, South America, and the West Indies, considered together

☆ the United States of America
Origin of America
Modern Latin name associated, association (1507) by Martin Waldseemüller (1470?-1522?), German cosmographer, with
Americus
Vespucius, Latinized form of Amerigo Vespucci, but ; from uncertain or unknown; perhaps Spanish
Amerrique
, name of a mountain range in Nicaragua, used by early explorers for the newly discovered lands ; from uncertain or unknown; perhaps Amerindian
---
America
The United States.
also the A·mer·i·cas The landmasses and islands of North America, Central America, and South America.
---
america
Americamania
an obsession with America and things American.
un-Americanism
the state or condition of being out of sympathy with or against an ideal of American behavior, attitudes, beliefs, etc. —
un-American
,
n., adj
.
---