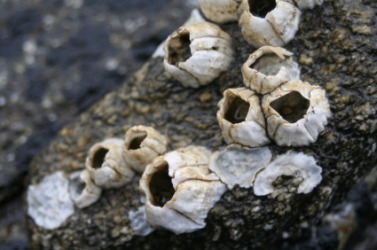 A cluster of acorn barnacles.
---
acorn barnacle
any of a genus (Balanus) of stalkless barnacles that resemble acorns
---
acorn barnacle
noun
Any of various barnacles having a conical shell that is directly attached to rocks or other hard surfaces.
Origin of acorn barnacle
From the resemblance of the barnacle in its shell to an acorn in its cupule .
---