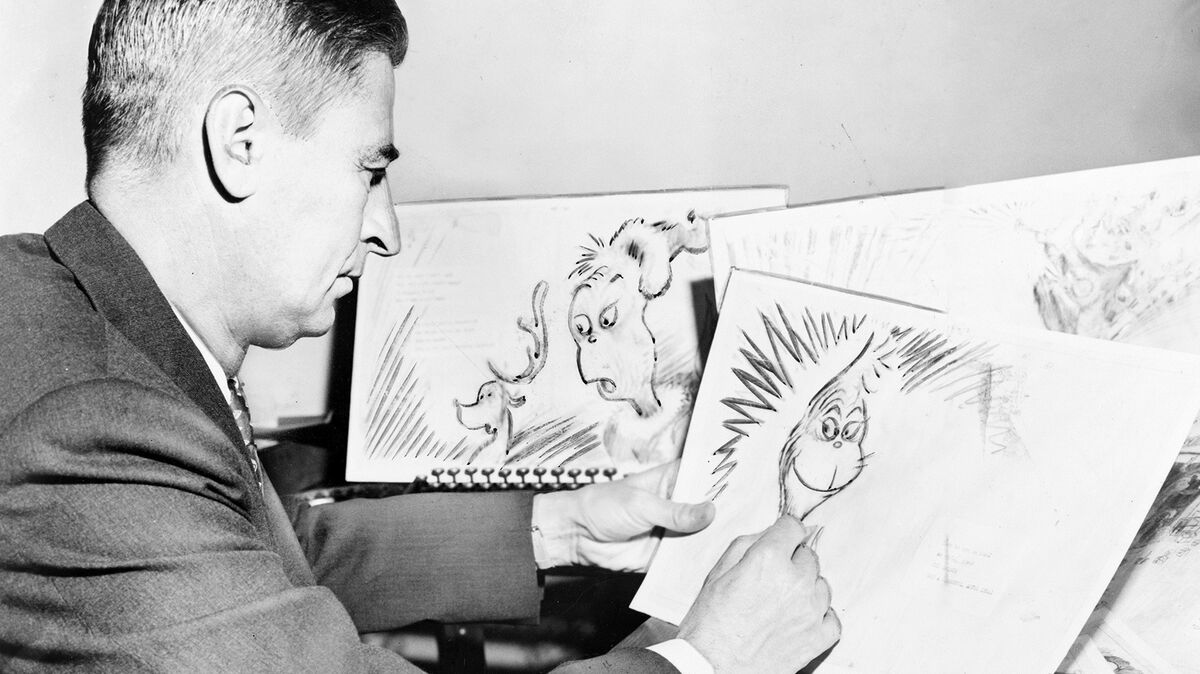 A pseudonym is a fictitious name used to conceal someone's real name. The word pseudonym literally means "false name" and comes from the Greek word pseudōnymos meaning "having a false name" or "under a false name." You may be surprised to know that the names of your favorite authors, actors and musicians are, in fact, pseudonyms. Some tweak their names or go by nicknames while others create whole new personas. The pseudonym of an author is also known as a pen name and the pseudonym of an actor is a stage name or screen name. A pseudonym can also be an alias used by people or groups.
Some authors become known by their pseudonyms while others are eventually known by their real names. In the past, it was more difficult for women to get published, so many of them went by male names or published anonymously. Generally, modern authors change their names for anonymity, memorability or to separate their work from themselves. Author Joyce Carol Oates taught a writing workshop at Princeton University and would have students write under pseudonyms because "it allows them a lot of freedom they don't have ordinarily." She also explained that:
"I wanted to write under a pseudonym because I really wanted to have a separate identity for those novels — suspense, mystery, thrillers."
This list of pen names with the author's pseudonym listed first and their real name listed second is loaded with great pseudonym examples.
A. A. Fair - Erle Stanley Gardner

Aaron Wolfe - Dean Koontz

Acton Bell - Anne Brontë

Anne Rice - Howard Allen O'Brien

Boz - Charles Dickens

Brynjolf Bjarme - Henrik Ibsen

Clive Hamilton and N. W. Clerk - C. S. Lewis

Currer Bell - Charlotte Brontë

David Agnew - A group of writers and producers for Doctor Who

Dear Abby - Jeanne Phillips and Pauline Esther Friedman Phillips

Dr. Seuss - Theodor Seuss Geisel

Edgar Box - Gore Vidal

Elia - Charles Lamb

Ellis Bell - Emily Bronte

Geoffrey Crayon, Jonathan Oldstyle and Diedrich Knickerbocker - Washington Irving

George Eliot - Mary Ann Evans

Lemony Snicket - Daniel Handler

Lemuel Gulliver, Isaac Bickerstaff and M. B. Draper - Jonathan Swift

Lewis Carroll - Charles Dodgson

Mark Twain - Samuel Clemens

Mary Westmacott - Agatha Christie

Moliere - Jean-Baptiste Poquelin

Nora Roberts - Eleanor Marie Robertson

O. Henry - William Sydney Porter

Paul French - Isaac Asimov

Richard Bachman - Stephen King

Robert Galbraith - J.K. Rowling

Rosamond Smith and Lauren Kelly - Joyce Carol Oats

Victoria Lucas - Sylvia Plath

Voltaire - François-Marie Arouet
Stage and Screen Pseudonyms
Many of your favorite actors and actresses are known by their pseudonyms, also known as stage names. In old Hollywood, actors needed to have a catchy name that would look good on a marquee. Even in more recent years entertainers often change or alter their names to be more marketable.
Alan Alda - Alphonso D'Abruzzo

Audrey Hepburn - Audrey Kathleen Ruston

Barbara Stanwyck - Ruby Stevens

Ben Kingsley - Krishna Pandit Bhanji

Brad Pitt - William Bradley Pitt

Bruce Lee - Lee Jun-fan

Cary Grant - Archibald Alec Leach

Dorothy Lamour - Mary Leta Dorothy Slaton

Elvis Costello - Declan McManus

George Burns - Nathan Birnbaum

Helen Mirren - Helen Mironoff

Joaquin Phoenix - Joaquín Rafael Bottom

John Wayne - Marion Morrison

Julianne Moore - Julie Anne Smith

LL Cool J - James Todd Smith III

Marilyn Monroe - Norma Jeane Mortenson

Michael Caine - Maurice Joseph Micklewhite

Michael Landon - Eugene Maurice Orowitz

Mindy Kaling - Vera Mindy Chokalingam

Natalie Portman - Natalie Hershlag

Natalie Wood - Natalie Zakharenko

Nicolas Cage - Nicolas Kim Coppola

Nina Dobrev - Nikolina Kamenova Dobreva

Portia de Rossi - Amanda Lee Rogers

Queen Latifah - Dana Elaine Owens

Rock Hudson - Roy Harold Scherer Jr.

Spike Lee - Shelton Lee

Tina Fey - Elizabeth Stamatina Fey

Whoopi Goldberg - Caryn Johnson

Vin Diesel - Mark Sinclair Vincent

Woody Allen - Allan Stewart Konigsberg
It's no secret that many musicians go by catchy stage names — or just one name. Nevertheless, some of these may surprise you.
Axl Rose - William Bruce Rose Jr.

Bruno Mars - Peter Gene Hernandez

Cardi B - Belcalis Marlenis Almánzar

Cher - Cherilyn Sarkisian

Drake - Aubrey Drake Graham

Elton John - Reginald Kenneth Dwight

Eminem - Marshall Mathers III

Faith Hill - Audrey Faith Perry McGraw

Frank Ocean - Christopher Edwin Breaux

Freddie Mercury - Farrokh Bulsara

Gene Simmons - Chaim Witz

John Legend - John Roger Stephens

Katy Perry - Katheryn Hudson

Lady Gaga - Stefani Germanotta

Lana Del Rey - Elizabeth Woolridge Grant

Miley Cyrus - Destiny Hope Cyrus

Nicki Minaj - Onika Tanya Maraj

Rihanna - Robyn Rihanna Fenty

Shania Twain - Eilleen Regina Edwards

Snoop Dog - Calvin Broadus Jr.

Sting - Gordon Sumner

Tina Turner - Anna Mae Bullock
Many sports stars are known by their pseudonyms or nicknames.
Casey Stengel - Charles Dillon Stengel

Chi Chi Rodriguez - Juan Antonio Rodríguez

Dida - Nélson de Jesus Silva

Fuzzy Zoeller - Frank Urban Zoeller Jr.

Khaosai Galaxy - Sura Saenkham

Mercury Morris - Eugene Edward Morris

Mo Martin - Melissa Martin

Pelé - Edson Arantes do Nascimento

Rocket Ismail - Raghib Ismail

Smush Parker - William Henry Parker

Sparky Anderson - George Lee Anderson

Tiger Woods - Eldrick Tont Woods
Pseudonyms Used by Criminals
Many infamous criminals have been known by their pseudonyms. In particular, some of them were known only by their pseudonyms until they got caught.
Baby Face Nelson - Lester Joseph Gillis

Billy the Kid or William H. Bonney - Henry McCarty

Blackbeard - Edward Teach

Bugsy Siegel - Benjamin Siegel

Butch Cassidy - Robert LeRoy Parker

Lucky Luciano - Charles Luciano

Legs Diamond or Gentleman Jack - Jack Thomas Diamond

Machine Gun Kelly - George Kelly Barnes

Meyer Lansky - Meier Suchowlański

Pretty Boy Floyd - Charles Arthur Floyd

The Sundance Kid - Harry Alonzo Longabaugh

Waxey Gordon - Irving Wexler

Wearside Jack - John Samuel Humble
Pseudonyms Used by Fictional Characters
Almost all superheroes take on an alternate identity, but there are numerous examples of fictional characters who are known by their pseudonyms.
Aramis - René d'Herblay from The Three Musketeers

Art Vandelay - George Costanza from Seinfeld

Athos - Le Comte de La Fère from The Three Musketeers

Barbie - Barbara Millicent Roberts

Batman - Bruce Wayne from DC Comics

Cap'n Crunch - Horatio Magellan Crunch

Cookie Monster - Sid from Sesame Street

Darth Vader - Anakin Skywalker from Star Wars

Doctor - name for various incarnations of the protagonist of Doctor Who

Heisenberg - Walter White from Breaking Bad

Hound - Sandor Clegane from Game of Thrones and A Song of Ice and Fire

Jughead Jones - Forsythe P. Jones III from Archie Comics

Kylo Ren - Ben Solo from Star Wars

Lord Voldemort - Tom Riddle from Harry Potter

M - codename held by Sir Miles Messervy and other characters from James Bond

Mr. Peanut - Bartholomew Richard Fitzgerald-Smythe Peanut

Mr. Underhill - Frodo Baggins from The Lord of the Rings

Porthos - Monsieur du Vallon from The Three Musketeers

Q - codename held by Major Boothroyd and other characters from James Bond

Saul Goodman - James "Jimmy" McGill from Breaking Bad and Better Call Saul

Scarlet Pimpernel - Sir Percy Blakeney from The Scarlet Pimpernel

Shadow - Lamont Cranston from The Shadow series

Shaggy - Norville Rogers from Scooby-Doo

Spider-Man - Peter Parker from Marvel Comics

Superman - Clark Kent (originally Kal-El) from DC Comics

V - unnamed protagonist of V for Vendetta

The Wizard of Oz - Oscar Zoroaster Phadrig Isaac Norman Henkle Emmanuel Ambroise Diggs from The Wizard of Oz

Winnie the Pooh - Edward Bear from Winnie the Pooh

Wolverine (also Logan and Weapon X) - James Howlett from Marvel Comics

Zorro - Don Diego de la Vega from various incarnations of Zorro
If you're eager to keep learning, here are some articles we think you'll enjoy.