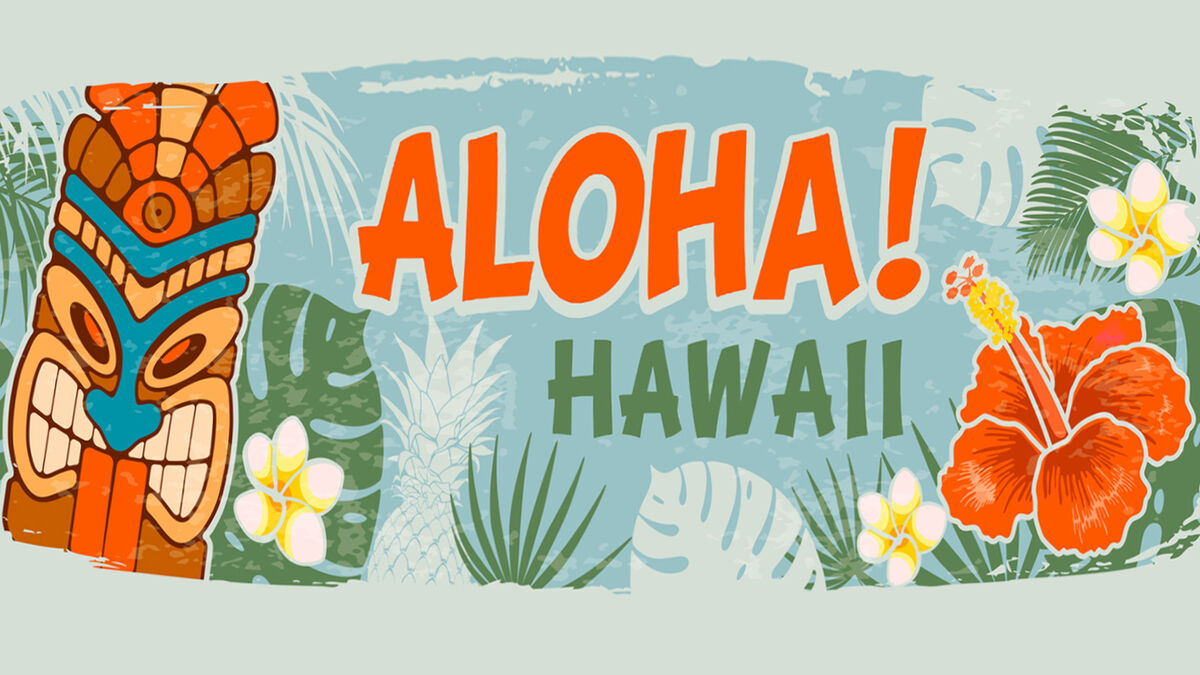 Hawaii is the only state of the United States to have its own language. It recognizes both English and the Hawaiian language as official state languages. Discover the basics of the Hawaiian language and common words and phrases, as well as some Hawaiian history and trivia.
Common Hawaiian Basics and Words
You may know hula and aloha, but how many more Hawaiian words and meanings do you know? Try out these expressions the next time you're on the Big Island or out for a surf on Kauai.
You'll probably make some new friends on your next visit to Hawaii. So what are some Hawaiian sayings that you can use in conversation? Learn how to greet them politely, encourage them, and thank them for their help with these phrases:
| | | |
| --- | --- | --- |
| Hawaiian Word | English Translation | Pronunciation |
| ʻae | yes | sh-ey |
| a hui hou | until we meet again | ah-hoo-ee ho-oo-uu |
| aloha | hello/goodbye | ah-loh-ha |
| aloha au Ia ʻoe | I love you | ah-loh-ha ow lah-oh-oh-ney |
| a 'o ia | there you go (encouragement) | ah-ooh-ee-yah |
| ʻaʻole | no | ah-oh-oh-ley |
| ʻaʻole au maopopo | I don't know | ah-oh-oh-ley ah ma-oh-poh-poh |
| 'a' ole palikia | no problem | ah-oh-leh pee-lee-kee-ya |
| e kala mai iaʻu | sorry | eh kah-lah my ee-yah-oh-uu |
| e ʻoluʻolu | please | Eh oh-loo oh-loo |
| mahalo | thank you | mah-ha-loh |
| noʻu ka hauʻoli | you're welcome | no-ooh kah ha-ooh oh-lee |
| Pehea ʻoe? | How are you? | Peh-hey-yah oi? |
| pela paha | maybe | pey-lah pah-hah |
Hawaiian Words for Animals
There are many beautiful animals in Hawaii – too many to add here! For a quick starter guide, check out these Hawaiian words for animals you may see on the Hawaiian islands.
| | | |
| --- | --- | --- |
| Hawaiian Word | English Translation | Pronunciation |
| ʻanuʻu | spider | ah-new-oh-ooh |
| honu | sea turtle | ho-new |
| i'a | fish | ee-ah |
| ilio | dog | ee-lee-oh |
| kohola | whale | ko-ho-lah |
| lalani | rabbit | lah-lah-nee |
| manna | shark | mah-nah |
| manu | bird | mah-new |
| moa | chicken | moh-ah |
| nahesa | snake | nah-heh-sah |
| neneʻau kai | sea gull | ney-ney-ah-ow kye |
| ʻopu | cat | oh-oh-poo |
| pepeke | insect | peh-peh-key |
Hawaiian Words for Food and Drink
If you want to order ʻaina awakea at the hale ʻaina, you may need to check over these Hawaiian food and drink words. Once you've mastered meals and food basics, you're ready to enjoy the incredible Hawaiian cuisine!
| | | |
| --- | --- | --- |
| Hawaiian Word | English Translation | Pronunciation |
| ʻaina awakea | lunch | ah-aye-nah ah-way-kee-ah |
| ʻaina ahiahi | dinner | ah-aye-nah ah-hee-ah-hye |
| ʻaina kakahiaka | breakfast | ah-aye-nah kah-kah-hee-ah-kah |
| hale ʻaina | restaurant | hah-ley ah-aye-nah |
| mea inu | drink | may-ah ee-new |
| mea 'ono | dessert | may-ah oh-oh-no |
| pa'ina | meal | pah-ah-ee-nah |
| wai | water | why |
| waiu | milk | why-ooh |
| waina | wine | why-nah |
Features of the Hawaiian Language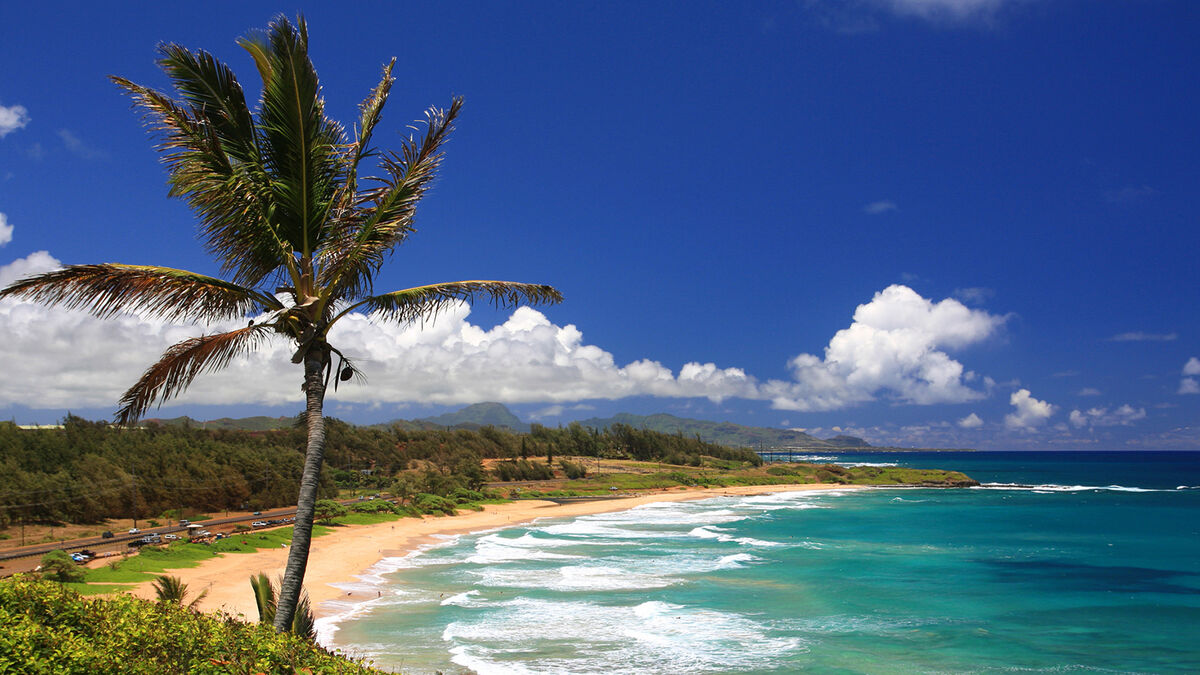 Hawaiian is a vowel-oriented language that uses only eight consonant phonemes. These sounds, listed in IPA, are the following:
The ['] sound is the glottal stop, called the 'okina. It resembles an English apostrophe in print, and it sounds like the Cockney English pronunciation of the middle consonants in the word "bottle." The word Hawaii in Hawaiian has an 'okina between the two i's. (Hawai'i).
All Hawaiian words end in vowels. Even though there are only five vowel letters in the language, they are used in complex ways that create a wide variety of sounds. There are nine short vowel diphthongs in Hawaiian, which are:
These diphthongs start with the first vowel sound and end with the second sound. There are also five long vowel diphthongs in Hawaiian:
Unlike the short vowel diphthongs, these long vowel sounds are falling. They transition from high to low sonority. Depending on how quickly the speaker is talking, some diphthongs may sound like others.
Hawaiian is a verb-subject-object language. Unlike English, which uses a subject-verb-object syntax, Hawaiian lists the action first, then the performer, and then the object. A Hawaiian sentence sometimes puts the emphatic word at the beginning to make a point.

The only exception relates to sentences that are in the negative mood. An example would be a sentence like "She won't study." In this case, Hawaiian uses the same subject-verb language order that English uses (subject-verb-object).
In many ways, the Hawaiian language is more straightforward in English. Nouns do not change their form in the Hawaiian language to express numbers like they do in English. Instead, the article performs this function.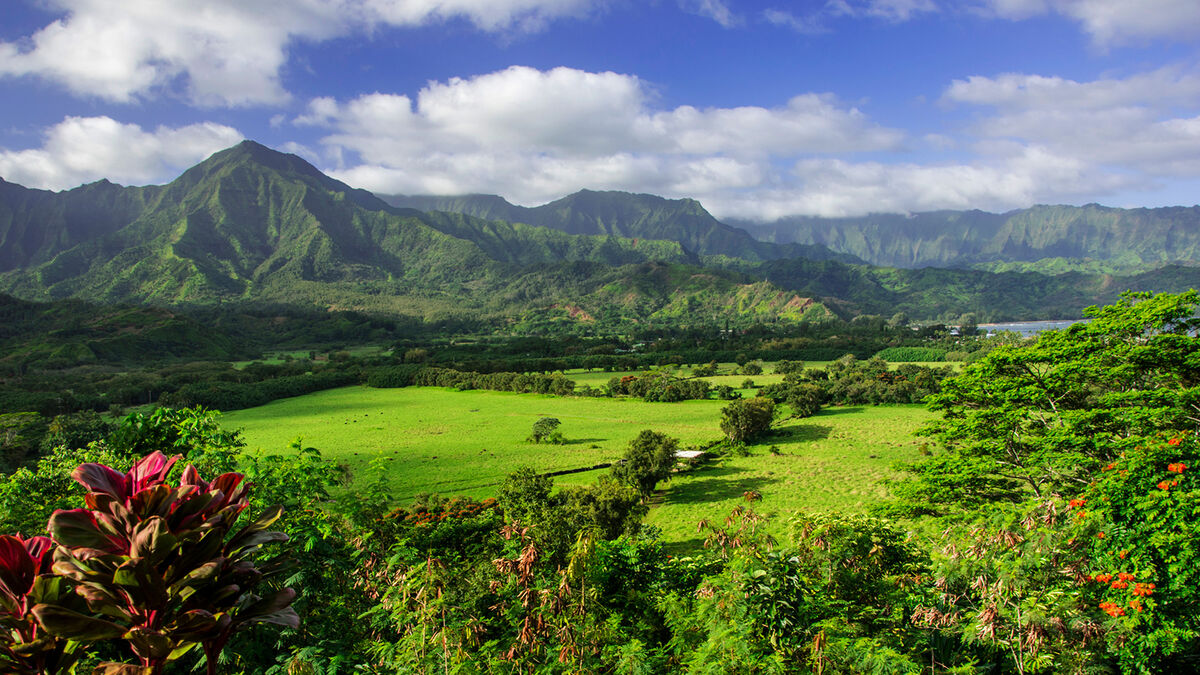 Facts About the Hawaiian Language
The Hawaiian language is a member of the Austronesian family of languages. It closely resembles other Polynesian languages like Tahitian, Maori, and Samoan. A small population of native Hawaiian residents still speak Hawaiian, and many Hawaiian children learn the language in Hawaiian language immersion schools. Streets, villages, schools, government buildings, restaurants, and parks are commonly named with Hawaiian words.
If you're interested in learning more about the Hawaiian language, YourDictionary recommends visiting the following helpful resources:
Learning more about the Hawaiian language is a fulfilling experience, and can enhance a visit to one of the more beautiful places on Earth. But Hawaiian has influenced English as well! Check out this article that describes many English words influenced by the Hawaiian language.