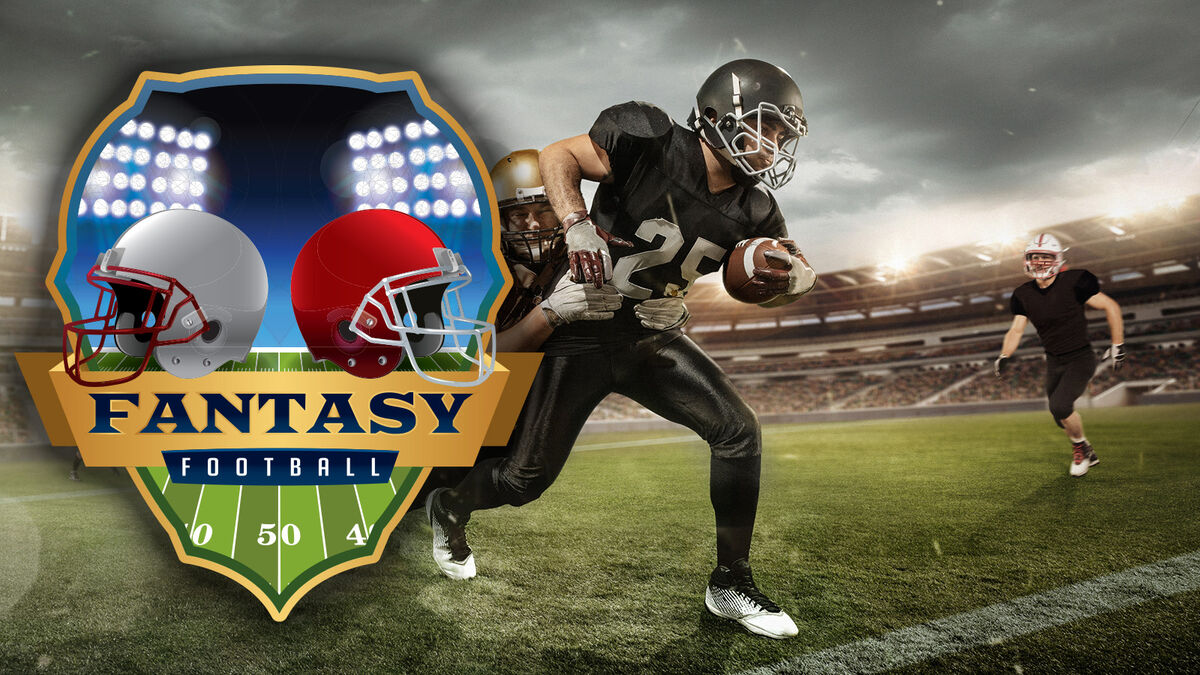 Fantasy football is a fun game where you can build a team based on real NFL (National Football League) players and their actual performance in American football games. If you want to build a winning team, you'll need to know all the fantasy football abbreviations you'll see listed. Use this comprehensive fantasy football glossary to help you understand everything from player positions to scoring in leagues like those run by ESPN, CBS, and Yahoo.
Abbreviations for Players in Fantasy Football
Most fantasy football terms and abbreviations focus on the actual players. To give you the most information possible in a small amount of space, abbreviations and acronyms are used.
Abbreviations and Acronyms for Player Positions
Player position abbreviations in fantasy football are the same as they are in the real game, but in fantasy leagues, you'll see many of the abbreviations grouped together. This is because you have the option of choosing a player who plays any one of the listed positions for your fantasy team.
B, BN, or BE: Bench
CB: Cornerback
D: Defensive player
DB: Defensive Back
DE: Defensive End
DEF: Defense
DL: Defensive lineman
D/ST or DST: Defense and Special Teams
DT: Defensive Tackle
FA: Free Agent
FLEX: Running Backs, Wide Receivers and Tight Ends can be used in this position
K: Kicker
LB: Linebacker
QB: Quarterback
Q/W/R/T: Quarterback/Wide Receiver/Running Back/Tight End
RB: Running Back
R/FA: Rookie Free Agent
S: Safety
TE: Tight End
WR: Wide Receiver
W/R: Wide Receiver/Running Back
W/R/T: Wide Receiver/Running Back/Tight End
W/T: Wide Receiver/Tight End
If you see a number before or after one of these abbreviations, it may indicate the ranking of that player in the league. In some cases, it is the player's ranking amongst all players from any position. For example, QB1 could mean he's the top player in the league and is a quarterback. In other cases, it represents the players rank amongst only other players with the same position.
Abbreviations for Player Status
These abbreviations and acronyms help you understand whether your chosen players will actually play in the next game. Circumstances like injuries and breaking rules can keep a player from hitting the field.
D: Doubtful; Low probability he will play
IR: Injured Reserve; Not likely to play for rest of season
IR-R: Injured Reserve, designated for return; Might come back after 8 weeks
GTD: Game Time Decision; Will be decided at game time
NA: Inactive
O: Out; Definitely not playing the next game
P: Probable; Most likely playing the next time
PUP: Physically Unable to Perform; Won't play for at least 6 weeks
Q: Questionable; Medium probability he will play
SSPD/SUSP: Suspended
Abbreviations for Fantasy Football Management and Scoring
Since you're putting together your own fantasy football team, you'll need to understand how to build your team and gauge its success.
Game time abbreviations are used to shorten the football terms used for certain types of plays, stats and games.
FF: Forced Fumble
FG: Field Goal
INT: Interception
KO: Kickoff
KR: Kickoff Return
MNF: Monday Night Football
PT: Playing Time
RZ: Red Zone; Your team is within 20 yards of the end zone
SB: Super Bowl
TD: Touchdown
XP: Extra Point
Fantasy Team Scoring Abbreviations
Each fantasy football league has its own scoring system. However, the following scoring abbreviations or slight variations are typical.
AVG: Average points per game
FP: Fantasy Point
LAST: Last game points
OPRK: Opponent Rank
PPR: Points Per Reception
PRK: Position Rank
PROJ: Projected points for the week
PTS: Total Season Points
TFP: Total Fantasy Points
Fantasy Team Creation and Management Abbreviations
From your fantasy draft to analyzing your team at the end of the season, these are all the things any good manager knows by heart.
ADP: Average Draft Position
DFS: Daily Fantasy Sports
EDP: Estimated Draft Position
FAAB: Free Agent Acquisition Budget
GM: General Manager
IDP: Individual Defensive Player League
MB: Message Board
MER: Management Efficiency Rating
PA: Points Against or Points Allowed
PF: Points For
RD: Round
STD: Standard Scoring League
%ST: Percent Started
%OWN: Percent Owned
Fantasy Football Jargon Abbreviations and Acronyms
Fantasy football acronyms and slang words can be logical abbreviations or funny acronyms. If you're chatting online with other players, you'll want to know some basic jargon.
FCFS: First come, first served
GPP: Guaranteed Prize Pool
ROT: Rule of Thumb
SOS: Strength of Schedule
TMTS: Too Many Teams Syndrome
WSID: Who Should I Draft?
WSIS: Who Should I Start?
WSIT: Who Should I Trade?
NFL Team Name Abbreviations
Each of the 32 NFL teams has a standard abbreviation based on the team's city.
ARI: Arizona Cardinals
ATL: Atlanta Falcons
BAL: Baltimore Ravens
BUF: Buffalo Bills
CAR: Carolina Panthers
CHI: Chicago Bears
CIN: Cincinnati Bengals
CLE: Cleveland Browns
DAL: Dallas Cowboys
DEN: Denver Broncos
DET: Detroit Lions
GB: Green Bay Packers
HOU: Houston Texans
IND: Indianapolis Colts
JAX: Jacksonville Jaguars
KC: Kansas City Chiefs
MIA: Miami Dolphins
MIN: Minnesota Vikings
NE: New England Patriots
NO: New Orleans Saints
NYG: New York Giants
NYJ: New York Jets
OAK: Oakland Raiders
PHI: Philadelphia Eagles
PIT: Pittsburgh Steelers
SD: San Diego Chargers
SEA: Seattle Seahawks
SF: San Francisco 49ers
STL: Saint Louis Rams
TB: Tampa Bay Buccaneers
TEN Tennessee Titans
WAS: Washington Redskins
Commonly used abbreviations in fantasy football help players gain a lot of information in very little text. You can use a glossary like this to get started or to remind you of less common abbreviations as you play.