veterinarian
[vet′ər ə ner′ē ən, ve′trə-]
noun
The definition of a veterinarian is a doctor who provides medicine and surgery for animals.

The doctor who you bring your dog to for his shots or when he is sick is an example of a veterinarian.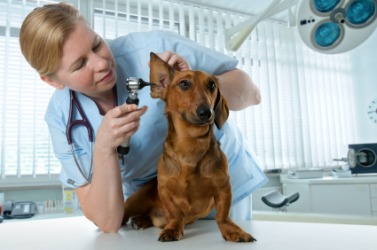 A veterinarian examines a little dog.
---
veterinarian
noun
a person who practices veterinary medicine or surgery
Origin of veterinarian
; from Classical Latin
veterinarius
(see veterinary) + -an
---
veterinarian
---
veterinarian
Usage notes
In many jurisdictions, the use of the name veterinarian is restricted by law to persons with specific degrees or licenses.
veterinary surgeon
vet tech
Origin
From Latin veterinarius ("farrier", "cattle doctor", "veterinarian"), from veterinum ("beast of burden"), from vehiterinum, from veho ("to bear", "to carry")
---