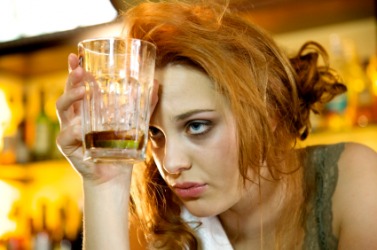 This woman is tanked.
adjective
The definition of tanked is slang for drunk or intoxicated.

When you have had 10 beers, this is an example of a time when you are tanked.
---
tanked
---
tanked
adjective
Slang
Intoxicated; drunk.
---
tanked

Verb
Simple past tense and past participle of tank.
Adjective
(comparative more tanked, superlative most tanked)
(slang) drunk
---