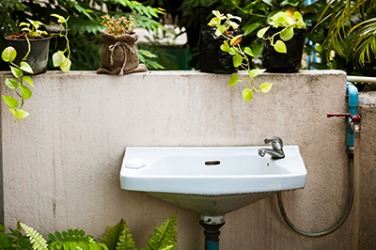 The slop sink on the back patio is used by the owners to wash up after working in the yard.
noun
The definition of a slop sink is a sink specifically designed for messy and dirty tasks.

An example of a slop sink is a sink installed in a barn for washing off muddy, dirty boots or tools.
---
slop sink
a deep sink for filling and emptying scrub pails, washing out mops, etc.
---