siltation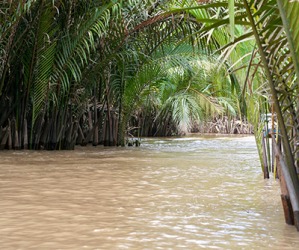 The siltation of the river water gives it a cloudy appearance.
noun
Siltation is a process by which water becomes dirty as a result of fine mineral particles in the water.

When sediment, or silt, is suspended in water, this is an example ofsiltation.
---
siltation

Noun
(usually uncountable, plural siltations)
The (typically undesirable) increase in concentration and or of deposition of water-borne silt in a body of water.
---