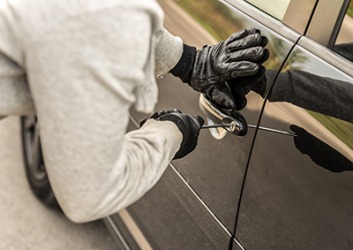 A scumbag is prowling the neighborhoods in our community and breaking into cars.
noun
The definition of a scumbag is a person who is dishonest, contemptible, undesirable or sleazy.

An example of a scumbag is a felon with a long criminal record who shows up drunk at your door to take your daughter on a date.
---
scumbag
Slang
a low, despicable person; lowlife
Origin of scumbag
origin, originally , a condom from slang use of scum, semen
---
scumbag
noun
Slang A person regarded as despicable.
Vulgar Slang A condom, especially one that has been used.
Origin of scumbag
From slang
scum
semen
---
scumbag

---