Scorpio
Scor·pio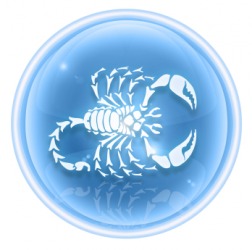 The icon for astrological sign Scorpio.
noun
Scorpio is the eighth astrological sign in the zodiac or a person born between October 23 and November 21.

An example of a Scorpio is a person born on November 1.
---
Scorpio
Scorpius
the eighth sign of the zodiac, entered by the sun about October 24
a person born under this sign
Origin of Scorpio
L, scorpion
---
Scorpio
---
scorpio
Noun
(plural Scorpios)
Someone with a Scorpio star sign
Origin
From Latin scorpiō ("scorpion").
---