schwa

schwa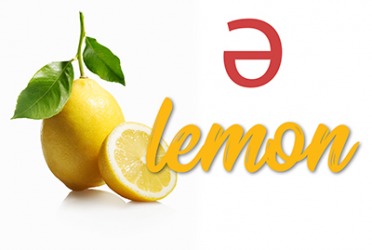 Can you identify the schwa in the word "lemon"?
noun
Schwa is a vowel sound in an unstressed syllable, or the phonetic symbol "ə" which is the International Phonetic Alphabet symbol for schwa.

An unstressed syllable in a word, such as the "a" syllable in ago, is an example of schwa.
---
schwa
the neutral mid-central vowel sound of most unstressed syllables in English: the sound represented by a in ago, e in agent, i in sanity, etc.
the symbol (?) for this sound, as in the International Phonetic Alphabet and this dictionary
Origin of schwa
German from Classical Hebrew (language)
sheva
, a diacritic marking silence instead of a vowel sound
---
schwa
noun
A mid-central neutral vowel, typically occurring in unstressed syllables, as the final vowel of English sofa.
The symbol (ə) used to represent an unstressed neutral vowel and, in some systems of phonetic transcription, a stressed mid-central vowel, as in but.
Origin of schwa
German
from
Hebrew
šəwā'
probably from
Syriac
(nuqzē) šwayyā
even (points)
pl. passive participle of
šwā
to be even
šwy
---
schwa

Noun
(plural schwas)
An indeterminate central vowel sound as the "a" in "about", represented as /É™/ in IPA and /@/ in SAMPA and X-SAMPA.
The character É™, an upside-down, backwards, lower-case E
---