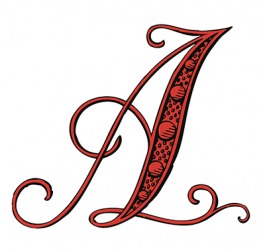 The fictional character Hester Prynne was forced to wear the scarlet letter on her clothing as punishment for committing adultery.
noun
The definition of a scarlet letter is an identifying mark or brand placed on someone who has committed adultery.

An example of a scarlet letter is the Puritan woman in Nathaniel Hawthorne's 1850 book The Scarlet Letter who cheated on her husband and had to wear a red A.
---
scarlet letter
Historical
a red letter A worn by a person convicted of adultery
Origin of scarlet letter
from
The Scarlet Letter
, novel (1850) by Nathaniel Hawthorne
---
scarlet-letter

---