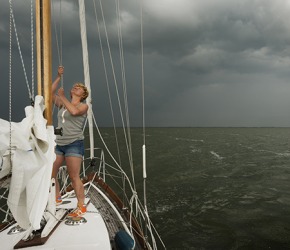 Marla lowered the sails while her husband radioed in an S.O.S. call because they couldn't outchase the storm.
S.O.S. is used as a distress call to request help. Traditionally, ships in distress would send the message S-O-S in Morse code when they needed assistance.
An example of S.O.S. is Bob sent out an S.O.S. when he and the twins all had the flu.
---
s.o.s.
Origin of s.o.s.
Classical Latin
si opus sit
Pharmacy
if necessary
---
s-o-s

---