rhetor

rhe·tor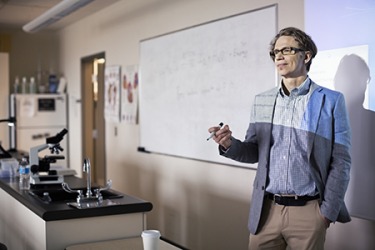 The rhetor made the chemistry lesson easy to understand because it was explained it in a way that students could comprehend.
noun
The definition of a rhetor is a great speaker, or a teacher of rhetoric or public speaking.

A professor of public speaking at Harvard University who is himself a renowned orator is an example of a rhetor.
---
rhetor
in ancient Greece and Rome, a master or teacher of rhetoric
an orator
Origin of rhetor
Middle English
rethor
from Classical Latin
rhetor
from Classical Greek
rh?t?r
from
eirein,
to speak: see word
---
rhetor
noun
A teacher of rhetoric.
An orator.
Origin of rhetor
Middle English
rether
from
Latin
rhētor
from
Greek
rhētōr
; see
wer-
5
in Indo-European roots.
---
rhetor

Noun
(plural rhetors)
(obsolete) A rhetorician.
Part or all of this entry has been imported from the 1913 edition of Webster's Dictionary, which is now free of copyright and hence in the public domain. The imported definitions may be significantly out of date, and any more recent senses may be completely missing.
Origin
Latin rhÄ"tor ("teacher of rhetoric, rhetorician"), from Ancient Greek ῥήτωρ (rÄ"tōr).
---