respondent

re·spon·dent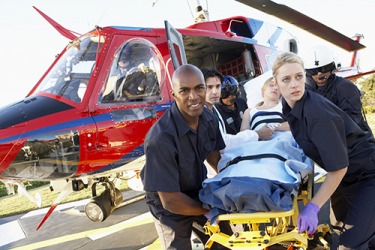 The rescue respondents secured the injured woman before getting her into the helicopter.
adjective
Respondent is defined as a person who is giving help or information.

An example of a respondent person is someone who rushes to help at the scene of an accident.
noun
The definition of a respondent is someone who answers something, or the defending party in a law case.

An example of a respondent is a group of firefighters arriving at a fire.
An example of a respondent is the defendant in a divorce.
---
respondent
responding; answering
Origin of respondent
Classical Latin
respondens,
present participle
a person who responds

Law

the party who responds to a petition, as in equity, divorce, or appellate proceedings; the defendant in such proceedings
---
respondent
noun
One who responds.
Law The defending party in certain legal proceedings, as in a case brought by petition.
adjective
Giving or given as an answer; responsive.
Law Of or being a respondent in a proceeding.
Related Forms:
re·spon′dence re·spon′den·cy

noun
---
respondent

Noun
(plural respondents)
(law) person who answers for the defendant in a case before a court. In some legal systems, when one appeals a criminal case, one names the original court as defendant, but the state is the respondent.
One who responds. See also correspondent.
Person that participates in research involving questionnaires.
Adjective
(comparative more respondent, superlative most respondent)
Disposed or expected to respond; answering; according; corresponding.
---
respondent - Legal Definition
n
The party against whom a civil complaint is brought; the defendant in an equity case, as well as the person who is the subject of an appeal.
---