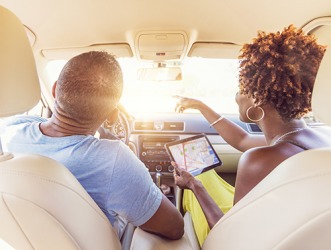 When Gerald took a wrong turn, the GPS made adjustments to reroute their trip.
verb
Reroute is defined as to send something in a new or different direction.

An example of reroute is giving a piece of mail that came to your house by mistake back to the postal service to be returned.
---
reroute
transitive verb
-·rout′ed

,

-·rout′ing
to send by a new or different route
---
reroute

Verb
(third-person singular simple present reroutes, present participle rerouting, simple past and past participle rerouted)
To change the route taken by something

We'll have to reroute some buses to avoid the construction work.
---