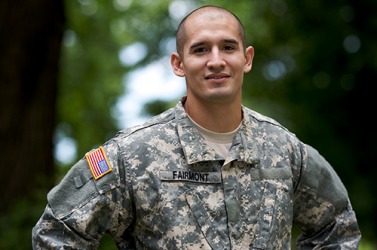 Shane chose to re-up for another four years of military service because he felt it was important to serve his country.
verb
Re-up is slang for re-enlisting in the military.

An example of re-up is when you take your oath and enlist against after you have served a tour of duty and are eligible for discharge from the army.
---
re-up
intransitive verb
-·upped′

,

-·up′ping
Informal
to reenlist, as in a branch of the armed forces
Origin of re-up
re- + (sign) up (see phrase under sign)
---
re-up
intransitive verb
re-upped, re-up·ping, re-ups
Informal
To enlist again for military service.
To sign a renewed contract for employment or service.
---
re-up

Verb
(third-person singular simple present re-ups, present participle re-upping, simple past and past participle re-upped)
(US, military) To reenlist; to renegotiate a contract
(slang) To refill one's drug stash
Origin
Possibly blend of re-enlist and sign up
---