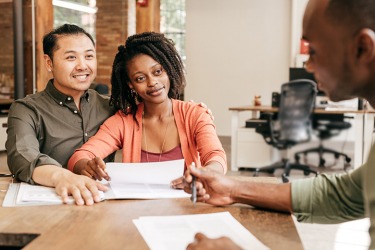 A loan processer working with a couple.
noun
Processer is another spelling of processor, which is defined as a person or thing that performs operations on something to complete a specific task.

The person who takes applications for a loan and determines how to proceed with the loan is an example of a loan processer.
---
processer

Noun
(plural processers)
Someone who processes
---
processer - Computer Definition
---