potted

pot·ted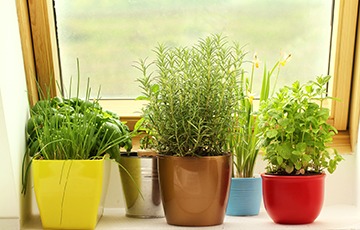 Potted herbs on a windowsill.
adjective
The definition of potted is something that has been put in a pot, or slang for intoxicated.

An example of potted is a flower plant that has been planted in a container.
An example of potted is when Uncle Harry drank too many egg nogs at the family Christmas Eve tree trimming party.
---
potted
put into a pot: a potted plant
cooked or preserved in a pot or can

Slang

intoxicated; drunk

Brit.

condensed or summarized, often to the extent of being superficial, overly terse, etc.: potted biographies
---
potted
adjective
a. Placed in a pot: potted candles.

b. Grown in a pot: potted plants.

Preserved in a pot, can, or jar: potted meat.
Informal Presenting information in a simplified or abridged form: a potted history of Britain.
Recorded or taped for repeated use: potted music.
Unoriginal or hackneyed: potted prose.
Slang Drunk or intoxicated.
---
potted

Verb
Simple past tense and past participle of pot.
Adjective
(not comparable)
(derogatory, informal) Prepared in advance, as though preserved by potting.

The company released a potted statement.
Origin
Adjective meaning "prepared in advance" first used in a published work, by L. Susan Stebbing in her Pelican classic Thinking to some purpose (1939), where "potted thinking" is defined as "a compressed statement to save us the trouble of thinking."
---