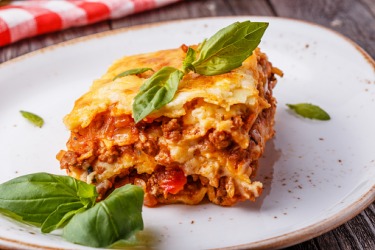 My grandfather always orders the plat du jour at his favorite Italian restaurant when they feature lasagna.
noun
The definition of a plat du jour is the dish of the day, or special prepared by a restaurant on a particular day in addition to the regular menu.

When a restaurant makes lasagna only on one special day and offers it as a special that is not on the regular menu, the lasagna is an example of plat du jour.
---
plat du jour
noun
pl.
plats du jour′
the featured dish of the day in a restaurant
Origin of plat du jour
Fr, dish of the day
---
plat-du-jour

Noun
(plural plats du jour)
the special dish for the day in a restaurant
Origin
French plat du jour ("dish of the day")
---