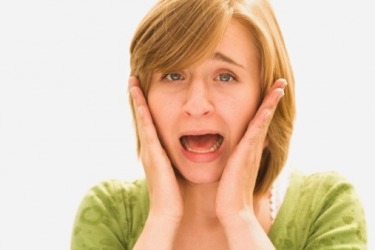 A woman reacting in a phrenic manner.
adjective
The definition of phrenic is something related to the diaphragm or something related to mental activity.

The nerve in your diaphragm that originates from the 3rd through 5th cervical nerves is an example of a phrenic nerve.
When you are hyper and can't stop your mind from thinking about something, this is an example of phrenic activity.
---
phrenic
of the diaphragm
of the mind; mental
Origin of phrenic
see phreno- and -ic
---
phrenic
adjective
Of or relating to the mind.
Anatomy Of or relating to the diaphragm: the phrenic nerve.
---
phrenic

Adjective
(comparative more phrenic, superlative most phrenic)
(anatomy) Of or pertaining to the diaphragm
Origin
From New Latin phrenicus.
---