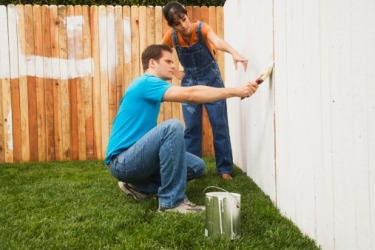 The pernickety woman instructs her husband on the right way to paint a fence.
adjective
The definition of pernickety, commonly spelled persnickety, is a particular attention to detail to the point of being too demanding.

An example of a pernickety person is someone who stands over a project and hounds the workers until every last minor detail is attended to.
---
pernickety
---
pernickety
adjective
Persnickety.
Origin of pernickety
Origin unknown
---
pernickety

Adjective
(comparative more pernickety, superlative most pernickety)
---