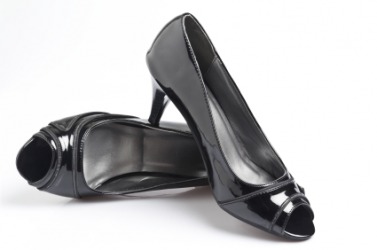 A pair of patent leather shoes.
---
patent leather
☆
leather with a hard, glossy, usually black finish: made by a process formerly patented
---
patent leather
noun
Black leather finished to a hard glossy surface and used especially for shoes and clothing accessories.
Origin of patent leather
So called because it is made by a once-patented process
.
---
patent leather
---