verb
Parch is defined as to be thirsty, dry out or expose to extreme heat.

An example of parch is to dry out your throat after running six miles in the desert.
An example of parch is dehydrating banana slices.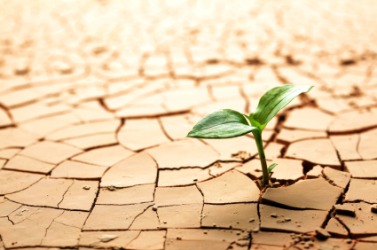 A plant struggles in parched ground.
---
parch definition by Webster's New World
transitive verb
to expose (corn, peas, etc.) to great heat so as to dry or roast slightly
to dry up with heat; make hot and dry
to make very thirsty
to dry up and shrivel with cold
Origin: Middle English perchen ; from uncertain or unknown; perhaps
intransitive verb
to become very dry, hot, thirsty, etc.
Webster's New World College Dictionary Copyright © 2010 by Wiley Publishing, Inc., Cleveland, Ohio. Used by arrangement with John Wiley & Sons, Inc.
---
parch definition by American Heritage Dictionary
verb
parched
,
parch·ing
,
parch·es
verb
, transitive
To make extremely dry, especially by exposure to heat: The midsummer sun parched the earth. See Synonyms at burn1.
To make thirsty.
To dry or roast (corn, for example) by exposing to heat.
verb
, intransitive
To become very dry. See Synonyms at dry.
To become thirsty.
Origin: Middle English parchen.