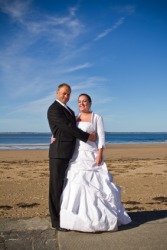 An Irishman might call his wife his mavourneen.
noun
The definition of mavourneen is an Irish term meaning my darling.

An example of mavourneen is how an Irish man would refer to his wife.
---
mavourneen
or ma·vour′nin·
Origin of mavourneen
Irish
mo muirn?n
---
mavourneen
also ma·vour·nin
noun
Irish
My darling.
Origin of mavourneen
Irish Gaelic
mo mhuirnín
mo
my
(
from
Old Irish; see
me-
1
in Indo-European roots.)
muirnín
darling
diminutive of
muirn
delight
(
from
Old Irish
tumult, revels
)
---
mavourneen

Noun
(plural mavourneens)
---