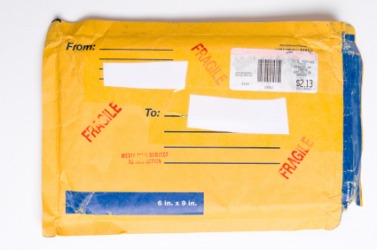 A used mailer.
---
mailer
☆
noun
a person who addresses and mails letters, packages, etc.
an envelope or container in which something is to be mailed
an advertising leaflet for mailing out
Mailer, Norman 1923-; U.S. writer
---
mailer
noun
One that uses the mails: large commercial mailers.
One who addresses, stamps, or otherwise prepares mail.
A container, such as a cardboard tube, used to hold material to be mailed: a cardboard book mailer.
An advertising leaflet included with a letter.
---
mailer
Noun
(plural mailers)
One who, or that which, mails, especially a computer program that sends electronic mail.
---
mailer - Computer Definition
(1) An e-mail program. See e-mail program.
(2) A message sent by an e-mail program.
(3) A person or organization sending e-mail.
---