lithosphere
lith·o·sphere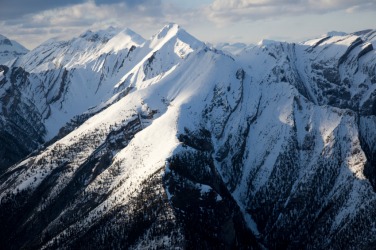 A spectacular portion of the Earth's lithosphere.
noun
Lithosphere is defined as the rock and crust surface that covers the Earth.

An example of lithosphere is the Rocky Mountain range in western North America.
---
lithosphere
the solid, rocky part of the earth; earth's crust
Origin of lithosphere
litho- + -sphere
---
lithosphere
noun
The outer part of the earth, consisting of the crust and upper mantle, about 100 kilometers (62 miles) thick.
---
lithosphere

Noun
(plural lithospheres)
Origin
From litho- +"Ž -sphere
---