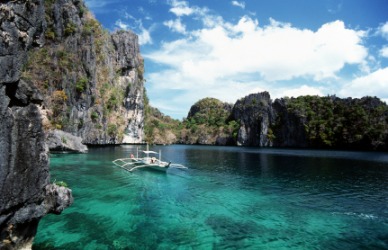 A beautiful lagoon.
noun
Lagoon is defined as a shallow body of water separated from the ocean or from larger bodies of water by a reef or other barrier.

An inlet off of the Pacific Ocean that is separated from the ocean by a coral reef is an example of a lagoon.
---
lagoon
a shallow lake or pond, esp. one connected with a larger body of water
the area of water enclosed by a circular coral reef, or atoll
an area of shallow salt water separated from the sea by sand dunes
Origin of lagoon
from French
lagune
and Italian
laguna
from Classical Latin
lacuna
: see lacuna
---
lagoon
noun
A shallow body of water, especially one separated from a sea by sandbars or coral reefs.
A shallow artificial pond used for treating or storing liquid waste material or for collecting flood waters.
Origin of lagoon
French
lagune
Italian
laguna
both from
Latin
lacūna
pool, hollow, gap
from
lacus
lake
---
lagoon

---