Jacksonville
[jak′sən vil′]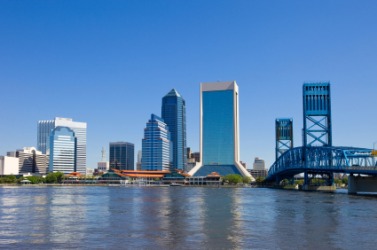 Jacksonville, Florida.
---
Jacksonville
port in NE Fla., on the St. Johns River: pop. 736,000
Origin of Jacksonville
after A. Andrew Jackson
---
Jacksonville
A city of northeast Florida near the mouth of the Saint Johns River. It was settled in the late 1700s on the site of a Huguenot colony (1564–1565) that was destroyed by Spanish forces from St. Augustine. Jacksonville is now a major port and commercial center.
---