intergenerational
in·ter·gen·er·a·tion·al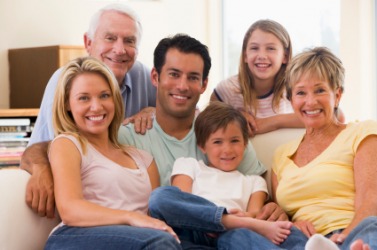 An intergenerational group.
adjective
The definition of intergenerational is something where multiple generations of people intermingle or come together.

An example of intergenerational is a household where a great grandmother, grandmother, parents and child all live together.
---
intergenerational
of or involving persons of different generations, as parents and children
---
intergenerational
adjective
Being or occurring between generations.
---
intergenerational

Adjective
(comparative more intergenerational, superlative most intergenerational)
Between or across generations.
---