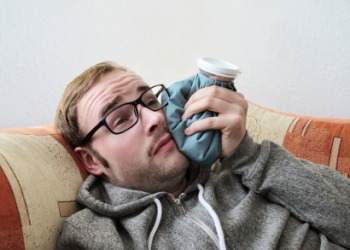 A man applies an ice bag to his face.
---
ice bag
a bag, as of rubber, for holding ice, applied to the body to reduce a swelling, ease pain, etc.
---
ice bag
---
ice bag
Noun
(plural ice bags)
A waterproof bag with a wide-mouthed stopper designed to hold ice, for service as an ice pack.
---