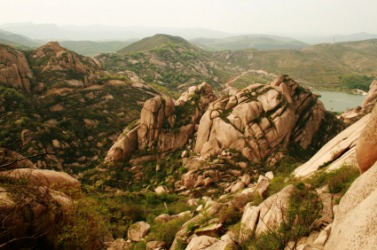 Mountains in the Henan province of China.
---
Henan
province of EC China: 64,479 sq mi (167,000 sq km); pop. 86,140,000; cap. Zhengzhou
---
Henan
---
Henan
Proper noun
(河南)
A province in the central part of the People's Republic of China.
Origin
The name Henan means "south of the (Yellow) River (Huang He).
Its one-character abbreviation is 豫 (pinyin: yù), named after Yuzhou Province (豫州 Yù Zhōu), a Han Dynasty province (zhou) that included parts of Henan.
---