Harrisburg
[har′is bʉrg′]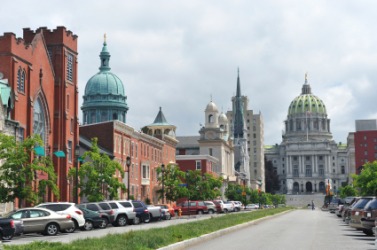 The city of Harrisburg.
---
Harrisburg
capital of Pa., in the S part, on the Susquehanna: pop. 49,000
Origin of Harrisburg
after John
Harris,
Jr., the founder
---
Harrisburg
The capital of Pennsylvania, in the southeast-central part of the state west-northwest of Philadelphia. Settled in the early 1700s as Harris' Ferry, it was renamed in 1785 and became the capital in 1812.
---
Harrisburg
---