adjective
The definition of granular is something made up of grains or particles, or something with a rough surface.

Sugar that is made up of tiny little individual particles is an example of granular sugar.
A driveway with a rough surface and different gravel particles is an example of a granular surface.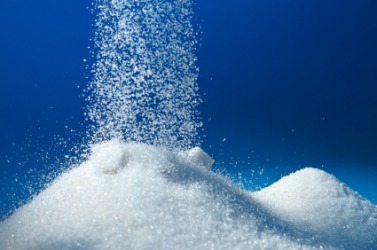 This sugar is granular.
---
granular
adjective
containing or consisting of grains or granules
like grains or granules
having a grainy surface
Origin of granular
; from Late Latin
granulum
(see granule) + -ar
---
granular
adjective
Composed or appearing to be composed of granules or grains: granular sugar; granular snow.

a. Having a high level of detail, as in a set of data: a more granular report that shows daily rather than weekly sales figures.

b. Consisting of multiple diverse or discrete elements: granular income streams from a variety of tenants.

Biology Containing granules: granular cells.
Related Forms:
---
granular
---