granny
[gran′ē]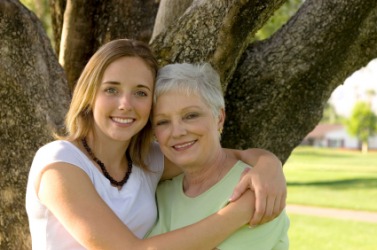 A woman with her granny.
noun
Granny is defined as a term for a grandmother, or the mother of your mother or father.

Your father's mother is an example of your granny.
---
granny
---
granny
or gran·nie
noun
pl.
gran·nies
Informal A grandmother.
Informal A fussy person.
Southern US See granny woman.
Origin of granny
Short for
grandmother
or
grandam
.
---
granny
Proper noun
(colloquial) one's grandma
---