gazelle
[gə zel′]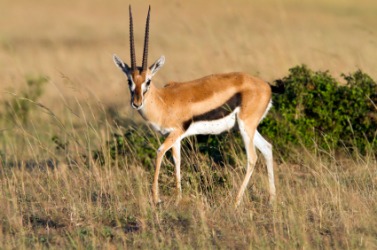 A young male gazelle.
---
gazelle
---
gazelle
noun
Any of various small, swift antelopes of the genus Gazella and related genera of Africa and Asia, characteristically having a slender neck and ringed horns.
Origin of gazelle
French, from Old French, from Arabic
ġazāl
.
---
gazelle
Noun
(plural gazelles or gazelle)
An antelope of either of the genera Gazella (mostly native to Africa) or Procapra (native to Asia), capable of running at high speeds for long periods.
---
gazelle
Variant of gazelle