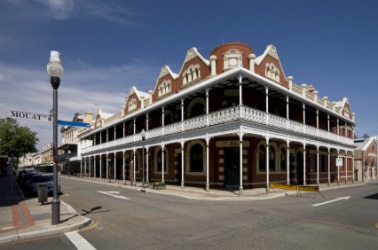 Historic buildings in Fremantle.
---
Fremantle
seaport in Western Australia: suburb of Perth: pop. 24,000
---
Fremantle
Origin
From French Fromental ("a place name, a commune in Limousin, France"), from Old French. The Australian seaport is named after Captain (later Admiral) Charles Howe Fremantle, who pronounced British possession of Western Australia and established a camp at the site of the now port.
---