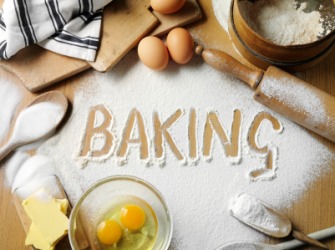 Baking written on a floury board.
---
floury
adjective
of flour
like flour in color or texture; powdery or white
covered with flour
---
floury
Adjective
(comparative flourier, superlative flouriest)
Resembling flour.

These mashed potatoes have a floury texture.

Covered in flour.

The baker wiped his floury hands on his apron.
---