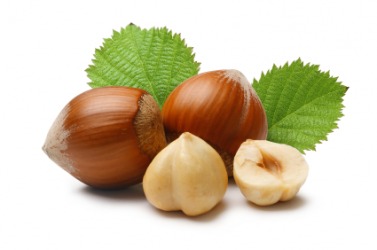 The filberts of the hazel nut.
---
filbert
noun
the edible nut of a hazel, esp. of a cultivated European tree (Corylus avellana or C. maxima); hazelnut
a tree bearing this nut
Origin of filbert
Middle English
filberde, philliberd
, probably via Norman French (
noix de) filbert
, (nut of) Philibert, after St.
Philibert
, whose feast came in the nutting season
---
filbert
---
filbert
Noun
(plural filberts)
The hazelnut.
The hazel tree.
A paintbrush used in oil and acrylic painting with a long ferrule and a curving, tongue-shaped head.
Origin
Earlier filbert-nut, Philibert-nut, from Anglo-Norman noix de filbert, so named because they are ripe near Saint Philibert's Day.
---