fed

fed.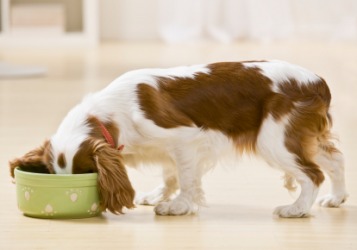 This dog has been fed.
abbreviation
Fed is a shortened form of Federal and is defined as a U.S. federal agent.

An example of a fed it a person who works for U.S. Customs.
verb
Fed is defined as to have given someone food in the past.

An example of to have fed is to have given the dogs food yesterday.
---
fed
fed up
Informal
having had enough to become disgusted, bored, or annoyed
[
often
F-
]
Slang
a U.S. federal agent or officer:
usually used in pl.
Origin of fed
from federal
the Fed
Informal
the Federal Reserve System
Fed
---
fed
verb
Past tense and past participle of
feed
Fed
noun
Informal
The Federal Reserve.
often fed A federal agent or official.
fed.
abbreviation
federal
federated
federation
---
fed

Noun
(plural feds)
(UK, slang) a police officer.
Verb
simple past tense and past participle of feed
Abbreviations
(US, economics) The Federal Reserve Board or System.
Noun
(law) Abbreviation of federal.
Usage notes
This is the customary abbreviation of this term as used in case citations. See, e.g., The Bluebook: A Uniform System of Citation, Nineteenth Edition (2010), "Case Names and Institutional Authors in Citations", Table T6, p. 430-431.
See also:
fed
---
fed - Computer Definition
(Field Emission Display) A flat panel display that provides an image quality equal to or better than a CRT. Like a CRT, it uses a vacuum-filled chamber and phosphor-coated glass. However, instead of illuminating phosphors with three "guns" that scan the entire screen, FEDs use hundreds of millions of stationary emitters, with some 1600 of them per pixel. Some designs use low voltage emission and high current while others use high voltage and low current, which is more like a standard CRT. Invented in the 1970s Although the field emission display was invented in the 1970s, it took more than two decades to produce working models. With hundreds of patents on the technology, PixTech was the pioneer in this field with small displays in production in the late 1990s and early 2000s. Other companies including Futaba, Ratheon, Motorola, TI, Candescent and Sony were also involved in FED development. However, during that same period, advances in active matrix LCDs were extraordinary, and although FEDs were considered more rugged and useful in harsher environments than LCD panels, the technology has yet to see any mass market. See surface-conduction electron-emitter display.
---
fed - Investment & Finance Definition
---