everyone
eve·ry·one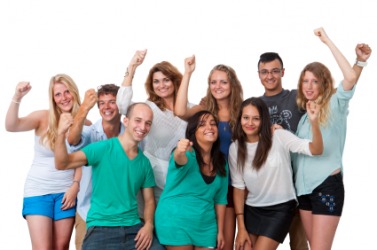 Everyone is happy.
pronoun
Everyone is defined as all people or each person.

An example of everyone is all the people attending an event.
---
everyone
---
everyone
pron.
Every person; everybody. See Usage Notes at
every
,
he
1
.
---
everyone
Usage notes
This can be used loosely to mean "the majority of people".
---